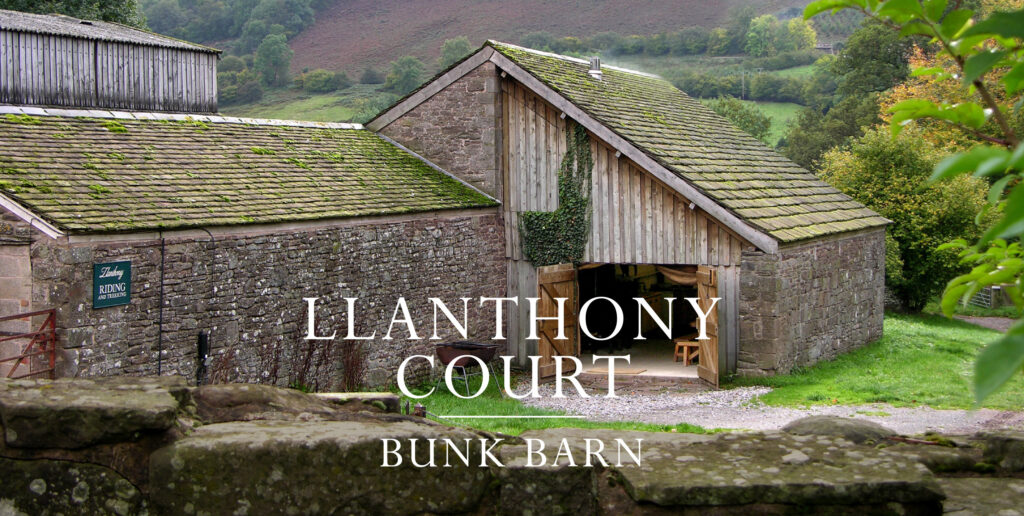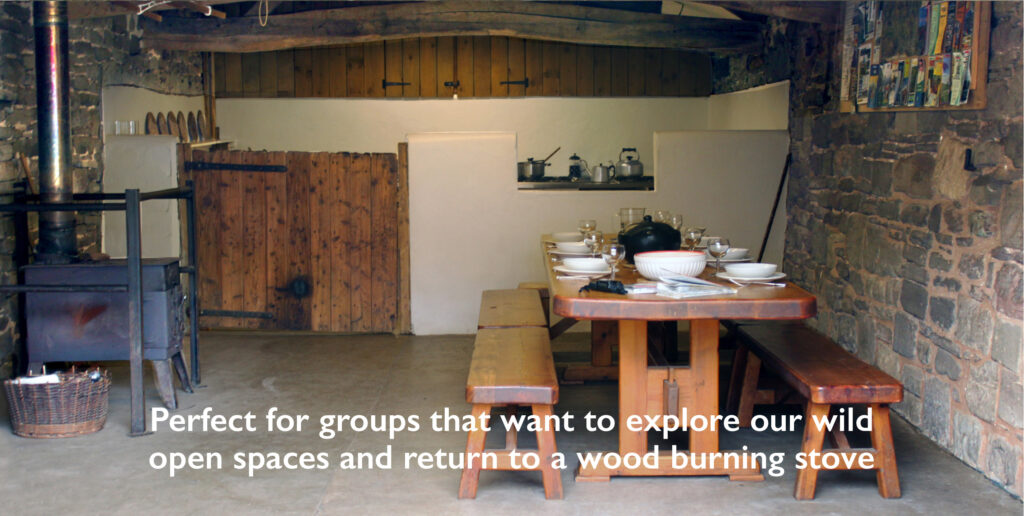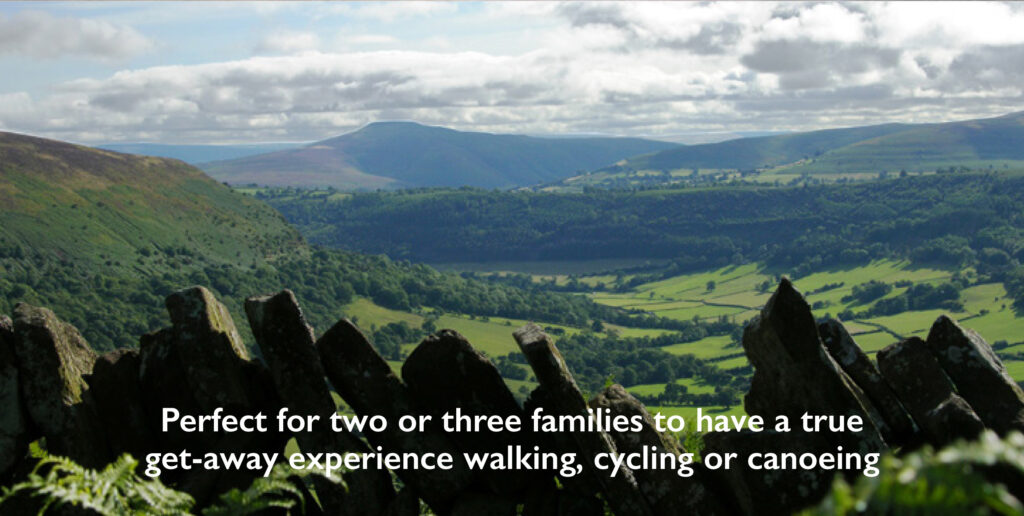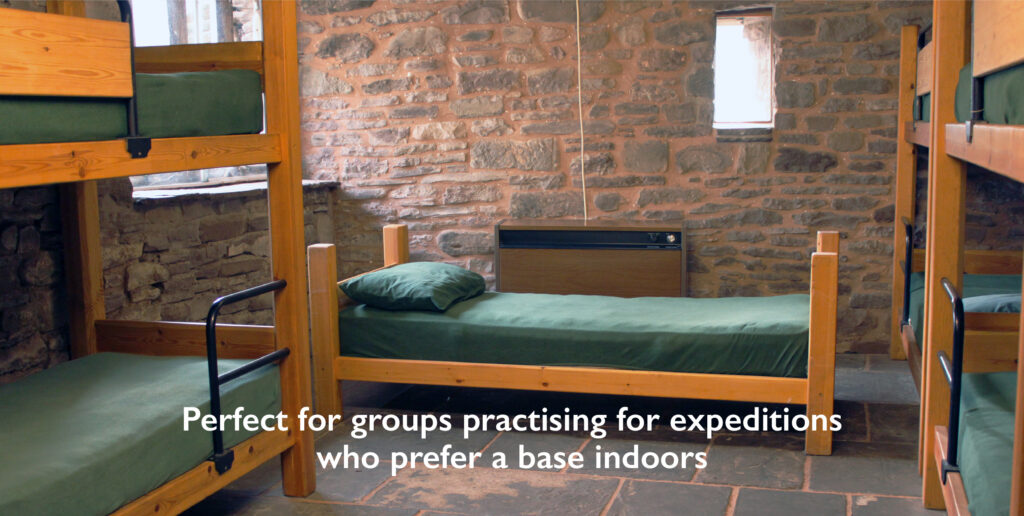 Welcome to the Wain House Bunk Barn
---
Next to the 12th Century Llanthony Priory in the Brecon Beacons National Park, this old stone barn
continues the Priory's 900 year old tradition of providing shelter and accommodation for the traveller.
The Priory's cellar bar is a minute's walk away.

We call it the Wain House (think "The Hay Wain" by Constable) as it was used to house the farm's
market cart 50 years' ago.

For groups only, it now has sleeping accommodation for up to 16 people on two levels. Everyone
must bring their own sleeping bags and pillowslips.

Guests cater for themselves in the fully equipped kitchen, and there is a large dining area with one
enormous table and benches.

It is not a 'luxury barn' – there are no sofas or television – but it is great fun, with a real barn
atmosphere, and flagstone floors so that the mud is easily swept up.

And there is the added attraction of two pubs within easy walking distance serving real beer and bar
food.
In addition there is a camping field nearby for overflow guests.

Delicious beef burgers and pork sausages are on offer, and are made here on the farm. When
available, there are also our own free-range eggs.
---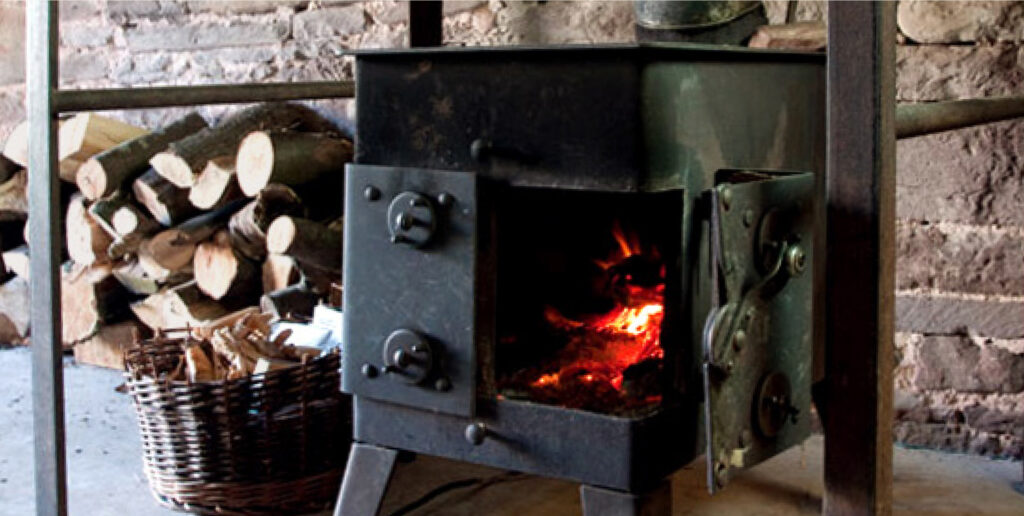 What we provide
---
A kitchen with 8 gas burners, electric oven, microwave, 2 refrigerators (one with small ice box –
you are welcome to use our large freezer at the farmhouse), toaster and basic cooking equipment,
crockery and cutlery for up to 16 people. Washing-up liquid and cleaning materials.

In the sleeping areas there are bunk beds with pillows. One large area has 4 bunks and 1 single bed
(sleeps 9), there's a small area with 2 bunks (sleeps 4), upstairs you have 7 single beds under the eaves
(sleeping 7). This provides flexibility for groups, with 16 as the maximum number.

Wash room with 2 showers. Loo rolls and cleaning materials.

Free logs and kindling for the wood burner.

There are also racks and hooks for drying clothes.

All electricity is included in the price.

You must bring your own:
Sleeping bags and pillowslips.
Towels and soap, tea towels.
Wine glasses, if you would like a measure of sophistication.
Your own food.

---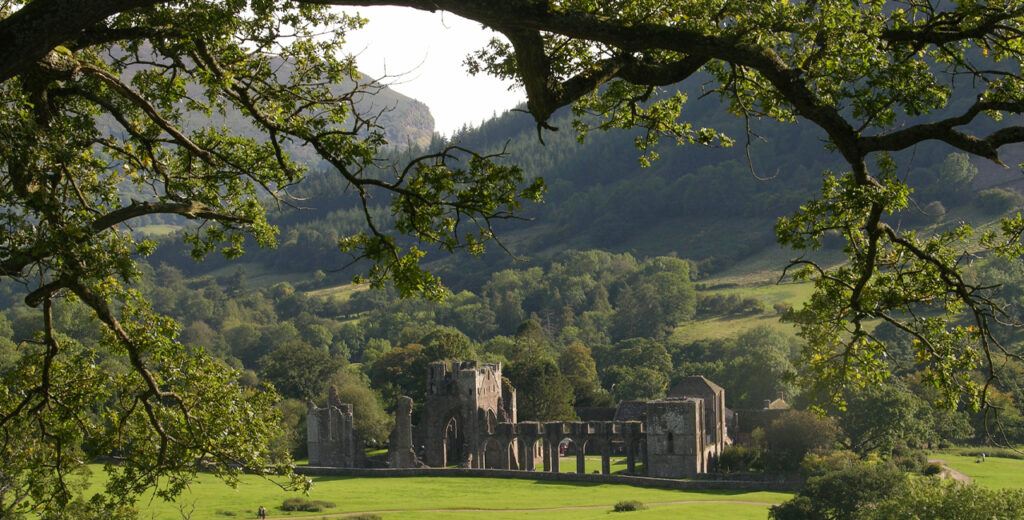 What to do
---
The Black Mountains and the Llanthony Valley provide superb walking with literally hundreds of miles
before you.

The Offa's Dyke path is right above to the north; Hay Bluff has stunning views; a walk along the spine
of the Cat's Back on a windy day is not for the faint hearted – so you could meander through the little
waterfalls to the crest of Lord Hereford's Knob. It really is great walking country, with two or three
pubs a couple of hours' walk away that are open for lunch.

Further afield, there are mountains to climb, rivers to paddle across, and mountain bikes to hire.

Or, for some quiet contemplation, as the canons and friars were wont to do, why not sit among the
ruins of Llanthony Priory with a pint of beer in your hand?
---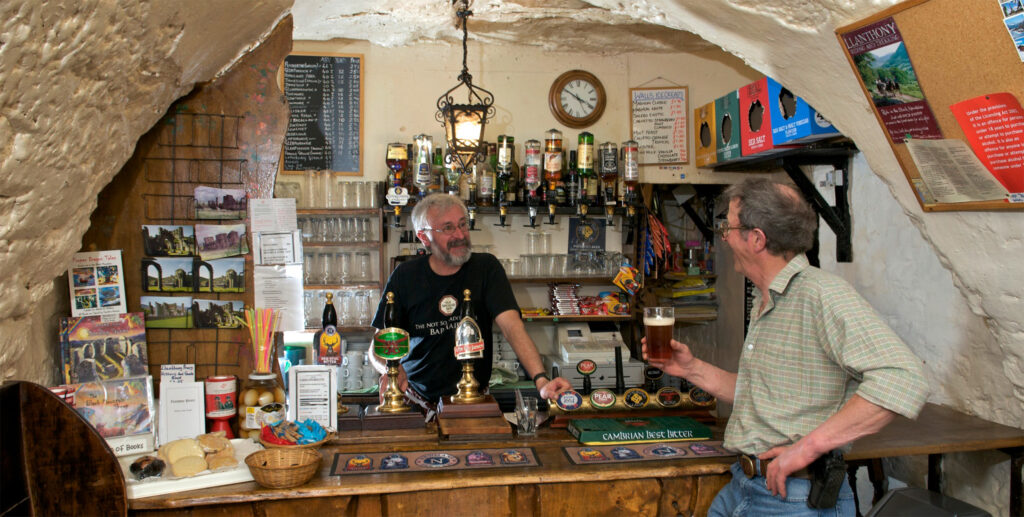 Prices and availability
---
The Wain House is for groups only and the minimum price shown below is based on 10 people,
although it sleeps up to 16 people.

Prices per person for 2023 & 2024
Weekend (2 nights minimum) £40pp (£400 minimum total)
Midweek (2 nights minimum) £30pp (£300 minimum total)
Subsequent midweek night £10pp (£100 minimum total)

Example: If 12 people stay Friday, Saturday and Sunday nights the price will be £40pp + £10pp =
£50pp. The total price will be £50 x 12 = £600. However, if fewer than 10 people stay the minimum
total price will be £400 + £100 = £500.

Pets: Dogs are welcome, but please keep them on a lead outside around the barn, and close by you
on footpaths as this is a working farm.

Booking: A deposit is required within 7 days of booking. A deposit of £200 is due for a weekend booking, £100 for a midweek booking. The balance is due two weeks before your stay when you know definite numbers for your group.

Cancellation: In the event of cancellation every effort will be made to re-let the barn. If this is
possible your deposit will be returned in full.
---
please wait preparing the booking calendar …
Contact and map
---
Please do not hesitate to phone or contact us if you require any more information.

Cordelia Passmore
Court Farm
Llanthony
Abergavenny
Monmouthshire
NP7 7NN

Telephone: +44 (0) 1873 890359
---
Terms and Conditions.
© Llanthony Court Bunk Barn 2021. Powered by Pixel Reardon.